The iPhone app that helps you identify counterfeit Euro notes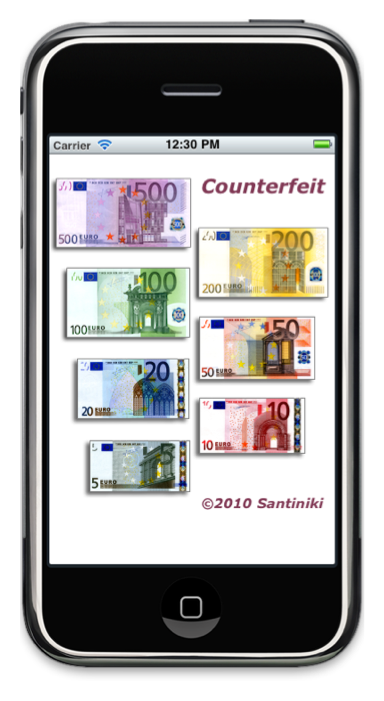 Euro banknotes are probably one of the most secure and hard to fake banknotes in the world;
on the other hand they are probably the most counterfeited ones.
This app helps identify counterfeit euro notes.
It is easy if you know where to look at, and what to expect.
Watermarks.

Holograms.

Raised print.

Security thread.

See-trough number.

Perforations.

Color changing ink.

Microprint.

UV marks...

The best tool to detect counterfeit notes is your eye...
Hi res images for the iPhone4 retina display.
The app is fully translated in the following languages:
English, Español, Français, Deutsch, Nederlands, Italiano, Português, Dansk, Svenska, Suomi, Polski, Magyar, Čeština, Eλληνικ
ά
, Română, Slovenčina, Български, Slovenščina, Eesti keel